Location: Vaucluse Raceway
Time required: 3-6 months
About the role
DrivingYouth is expanding and we need a team of committed volunteers to make sure we are hitting the track rolling!
We are looking for a Volunteer Photographer and Videographer to join our DrivingYouth Team.
Do you enjoy meeting new people?
Are you an expert at taking natural portraits without a lot of equipment?
Does interviewing people intrigue you, in order to tell a story about a great cause?
THIS IS THE VOLUNTEER OPPORTUNITY for YOU!
Interested?
The ideal person would: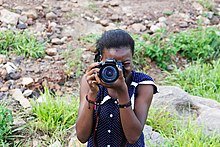 Be aged below 35
Be willing to undergo Intensive Driver Training
Be happy to work remotely/online as well
Have some experience in photography and videography
Passionate about our vision and strongly aligns with our values
Can commit at least 3 hours a week to this role
Can commit at least 3 months to this role
Have Covid-19 awareness
Pass a "Working with Children Check" (Police Certificate of Character Check)
Organized and on-time, ability to work independently and coordinate meeting times and locations.
Video editing capability isn't required but would be welcome and helpful
Does this sound like you? Apply now!
Submit:  Volunteer Application, Resume, and photo examples to: Volunteers@drivingyouth.com
ABOUT DrivingYouth
DrivingYouth:
Is a driver training program which we have been hosting every other weekend at Vaucluse Racing Circuit since June 2021.
Is the only Young Driver Scheme, in Barbados, that offers a complete package of driver education and driving skills, that will help you for life.
Works hard to help bring awareness to Road Safety, as there is a pressing need for better drivers on our roads.
Offers a new well-structured training scheme, called Key Driver Training (KDT)*1 to drivers of all ages.
Along with BDTAS, have produced the "Key Driver Training" (KDT) program. It is a unique driver program that educates drivers, on the principals of driving from a young age.
Operates off the public road, at Vaucluse Racing Circuit.
Aims is to teach drivers safe driving skills for life.
Learning experience is currently being offered for all potential drivers.
Has the perfect place for drivers, who are nervous and would like to experience driving in a relaxed, controlled, and safe environment before going out onto the public road.
Has developed a maintenance shed in Jackson, St. Michael, which will allow interested DrivingYouth to further enhance their skills by assisting in the basic upkeep of the vehicles.
Invites you to come and experience some of our edutaining driving challenges, that prompts drivers to think rather than guess the outcome of their actions…
1 KEY DRIVER TRAINING (KDT) focuses on the driving behaviours that research shows contribute most to collisions and injuries. The (KDT) works with the driver to improve their knowledge, understanding and behaviour. It is designed to avoid high risk of harm to learner drivers and other road users by checking and, if necessary, correcting the driver's: habits, attitudes, and skills.